Hawaii likely will become the first U.S. state to ban the use of elephants, bears and other exotic wild animals for entertainment purposes.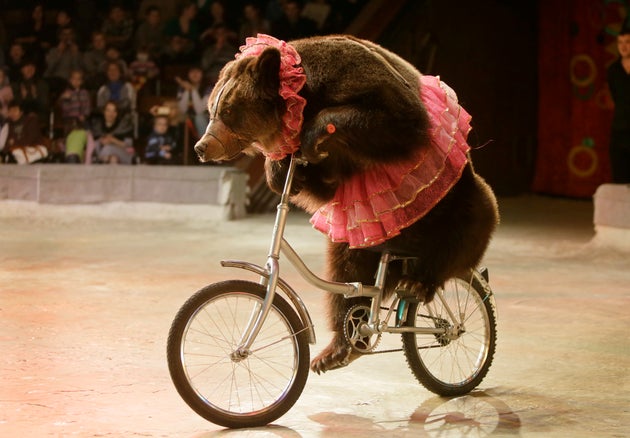 The Hawaii Department of Agriculture board on Tuesday unanimously approved a proposed rules change that would define "dangerous wild animals" and prohibit the import of such animals "for exhibition or performance in public entertainment shows such as circuses, carnivals and state fairs." The rules make exceptions for commercial filming in television or movies and in government zoos.
Tyke, a 20-year-old female African circus elephant, escaped from the Neal Blaisdell Centerafter trampling a groomer and killing her trainer during a performance with Honolulu's Circus International on Aug. 20, 1994. She charged down Honolulu streets before being gunned down by police.
With Tuesday's preliminary approval, the issue heads to statewide public hearings. Agriculture department spokeswoman Janelle Saneishi told HuffPost in an email that the proposed rules must still be reviewed by the Hawaii Attorney General's office and approved by Hawaii Gov. David Ige.
Not surprisingly, the proposal is generating opposition from fair and circus advocates. As the Honolulu Star-Advertiser reported Tuesday, the Circus Fans Association submitted written testimony in which it characterized proponents of the measure as "animal rights extremists" who wrongly claim that the animals are mistreated.